Islay region – 50% ABV – $89 | £65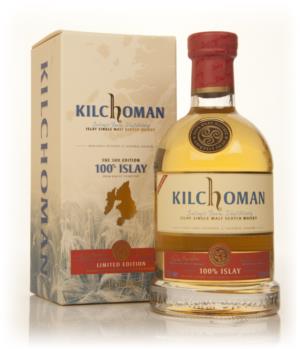 Here I am, back on the dating scene!  My first two dates were with a couple of sisters from America – Koval Four Grain Whiskey and Koval Bourbon.
Today I am dating a smoking Scottish lass.  I hope she treats me right!
On the nose (Date # 1) –  Ashtrays meet white pepper meets rice vinegar and wet cardboard.
Am I on a date with Marge Schott?  Did I mention I love her?  Marge does have a sweet side, you know…
Tinned fruits, brown sugared boiled apples and a butter crusted apple pie.
On the mouth (Date # 2, This girl seems to have a complex personality.  Let's see how the 2nd date goes.  She could be blowing smoke up my @$$) – Heavy smoke upfront with lemon citrus spray.  Say it, don't spray it!
Burnt apple skins – this I like!
Heavy on the white pepper but there are also notes of cherries in sweetened pear sauce.
Finish (Date # 3: The deciding factor)– Notes of re-opened barbecue grill, first time since last summer.  Distant smoke and old barbecue sauce…
In sum (The decision)– A fine 100% Islay expression from Kilchoman.  I did like her older sister (2nd edition) a bit more as it showed a truly unique character.  Still, this young lass is well worth another date…
Special thanks to the folks at Impex for the sample!