Tonight starts the Jewish New Year – the holiday, as most of you know, is called Rosh Hashanah (which translated from Hebrew means: "Head of the year" or the "Start of the year").
There are some traditional foods people eat during the new year:
Apples
Honey (dipping the apples in honey then eating the, is done as a symbolic way of welcoming the new year & hoping that it is a "sweet" one)
A round shaped Challah bread (round to symbolize the circle of life)
What I'd like to suggest is a whisky accompaniment or alternative to these foods.
Why an accompaniment?  Well, you might like to pair whisky with what you're eating.  Why an alternative?  Maybe you're not Jewish or maybe you are Jewish but don't celebrate Rosh Hashanah or you're not a traditionalist.  Or perhaps I'm just doing this for fun.  Either way, I think there are some good whisky equivilents to the three traditional foods so I wanted to share them with you:
To accompany or replace Apples: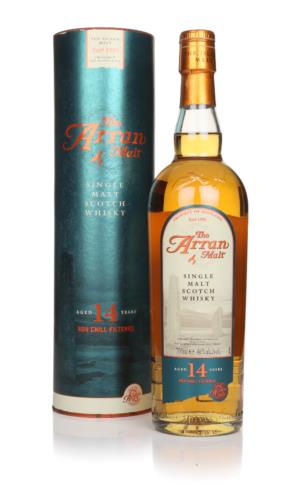 Arran 14yo – Islands region – 46%ABV – $70 | £38 | €45
On the nose – Big, big apples!  Wow!
Lemongrass.
Malty goodness.
Getting fruitier, this time a bit more tropical…mango and star fruit.
Caramel syrup.
A big fat fruity & juicy nose that makes me very happy!
On the mouth – Fizzy-fizzy goodness (however I was hoping for a slightly chewier mouthfeel).
More floral in taste as compared to the nose.
Interesting…  Malt, top notch belgian beer (Duvel, my favorite).
Youthful notes – I'd love to taste what the new make spirit is like, my guess is that it's strong personality is showing through to the final product.
Turkish delights minus the nuts.
Rose water.
A nice saltiness here.
Cereal notes.
Apple peels.  Dried apples.
Finish — Lasting, still fizzy.  A briny & fruity finish.
~*~*~*~*~*~*~*~*~*~*~*~*~*~*~*~*~*~*~*~*~*~*~*~*~*~*~*~*~*~*~*~*~*~*~**~*~*~*~*~*~*~
To accompany or replace Honey: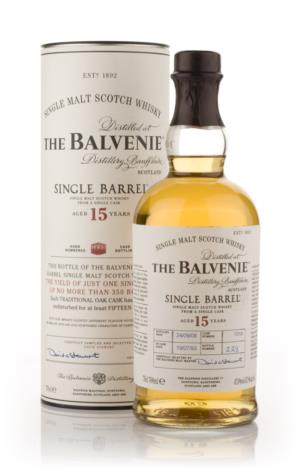 Balvenie 15yo Single Cask – Speyside – 47.8%ABV – 750ml – $55-65 | £47 | €55
On the nose – The higher ABV for this one is dead on.  Most whiskies from the Balvenie are released at 43%ABV (in the US — 40%ABV elsewhere).
Big bright fruits peaches (in white wine) & cantaloupe.
Marzipan – sharp almond notes.
Thai yellow curry & lightly buttered couscous (even getting some lime leaf here).
And floating on top of it all, those classic Balvenie honeyed notes.
On the mouth – Pure honey and citrus.
Great mouth feel – thick and sweet but not overly so.
The sweetness is pushed aside and now there a nice tapioca pudding quality to this.
Hints of water cured ginger.
A slight brininess to this.
Finish – There's a fizziness throughout my entire mouth and lingering citrus and honey notes.
A delicious nuttiness returns (reminiscent of the marzipan note from before though, less sharp).
~*~*~*~*~*~*~*~*~*~*~*~*~*~*~*~*~*~*~*~*~*~*~*~*~*~*~*~*~*~*~*~*~*~*~**~*~*~*~*~*~*~
To accompany or replace Challah: Kentucky Straight Rye Whiskey – 50%ABV – 750ml bottle – $20 | £25 | €30
On the nose – Initial few whiffs are very deceiving offering up softer notes of buttered crumpets and dark chocolate.
After nosing is for a bit longer, however, the bite starts to kick in and great vanilla and blueberry notes (yay rye whiskey!) pop as do gingerbread cookies and cinnamon sticks.
A great nose though very stinging (I like that – it lets me know I'm still alive and kicking).
If the ABV weren't so high I could continue to nose the shit out of this one.
On the mouth – The entry here is soft (yes, even at 50% ABV) and the fluid feels, not tastes, feels like thick Kool-aid drink – take a Kool-Aid packet and add about 10% less water and that's the feel you get.
Starts off like over-cooked butter then gets earthy.  Fresh soil and crystalized ginger – Oh, this is getting stronger, and stronger – alcohol infused flan – Oh, this is good.
Finish – Long and longer.  Strong and stronger.
True, this last one may not have the notes of Challah bread but there are those bready notes which are just fantastic and the finish, with it being long & strong, represents my wish for you:
May you all "Live Long and Prosper"

(Leonard Nimoy is a Jew so I can get away with this).