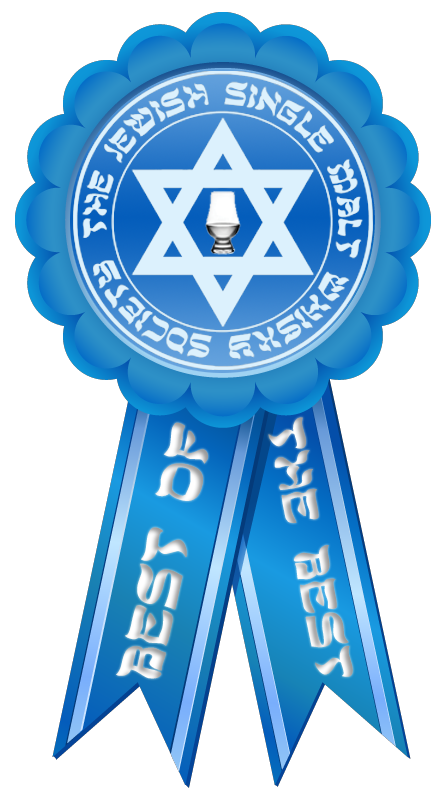 This is quite possibly one of the toughest posts I'll do this year.  Being that in 2010 alone I reviewed over 200 whiskies; I'd say the choosing of the 11 whiskies below was uber-hard.  Thankfully it's the first post of the year so it's nice to get the hard schtuff out of the way 😉
The following list is not meant to be a shopping guide for you though I highly suggest that you seek out the whiskies on this list – they really are the best of the best of all the whiskies I reviewed in 2010.  Just in case you do wish to use this list as a shopping guide, I've included links (where applicable) to online shops so you can purchase a bottle if you wish.
Being that I don't currently use a rating system, you might wonder how I chose the whiskies below.  Good question.  I basically read through all of my reviews and scoured my memory banks to try and remember the experience.  Once I made my choices, if I still had some of the whisky left, I tasted it again just to make sure I've chosen well.
And just so you know, this is not a list of best whiskies released in 2010.  Rather, it's a list of best whiskies I tasted in 2010.
So, what are the categories?  They are as follows:
Best Bourbon
Best Rye
Best American Single Malt
Best Scotch sherrybomb
Best Scotch peated whisky
Best Scotch Non, or lightly peated whisky
Best Scotch blend
Best Japanese blend
Best Japanese single malt
Best every (or any) day drinker
Best whisky of 2010 (taking

ALL

whisk(e)ys reviewed into consideration)
Noses quite different than your standard bourbon.
This bourbon was extra matured in ex-port barrels.
While yet to be released, we should see this on the shelves in 2011 – expect to pay around $45 per bottle.
This was easily my favorite bourbon this year – kudos goes out to the Louisville Distilling Company for taking chances in making the first release an experimental one.
You can read the full review here.
Best Rye – Rittenhouse Rye 100 Proof

I'm not sure what's best about this rye…
Is it great because it's always released at full proof (50% ABV)?
Perhaps it's due to the fact that it's less than $20 per bottle?
Could it be that, flavor-wise, it's damned robust and lip-smacking?
At $20 a bottle (or £25 in the UK), go find out for yourself.
You can read my full review here.
Best American Single Malt – Stranahan's Colorado Whiskey

If you thought America was unable to produce a kick-ass single malt, think again.
While Hudson has a solid 2nd runner up, the Stranahan's Single Malt Colorado Whiskey is, well, amazingly balanced and damned delicious!
You can read my full review here.
You can get a bottle for $57 in the USA here or a bottle for £64 in the UK here.
Best Scotch sherrybomb – Bruichladdich, 1986, "Blacker Still"

I never formally reviewed this whisky on the blog so I'm going to do that here and now (sans pictures – to save space).
On the nose — Massive amounts of chocolate, prunes and dirty, dirty smoke.  Some soapiness and sea breeze.  Balsamic vinaigrette.  Pine wreathes (welcome to the Christmas aisle at your local department store).  Think pine embers from a recently dead fire.  Wet dog.  Fresh towels.
On the mouth — This dram does not believe that size doesn't matter.  Luizianne coffee.  Bitter cherries.  Generous amounts of rich sherry.  Raisins and more cherries (the dry type).  All of the pure licorice chews from the All Sorts bag (oh, I want some All Sorts now!).  Rubber fishing boots with sea salt on them.  Toffee, more coffee, more… simply more of everything I mentioned.  Like I said, this is massive!  Did I mention the mouth feel is oily and num-num-nummy?
Finish — Chocolate sauce and lasting notes of prunes and pines.
In sum — Man, this whisky shines like a black star! Balanced – all the flavors are perfectly integrated.  If you're not a sherry head, this would not be up your alley.  If you are into the sherried whiskies and have the cash for a bottle, welcome to yumsville!  For holidays and all things celebratory.  Good luck finding some of this whisky though… It's been sold out for a good long while.  You may be able to find a bottle here on occasion.
Special thanks to Rick C for the sample (yes, THE Rick from the Blind Tasting series I did earlier this year)!!
Best Scotch peated whisky – Port Ellen 1978, 24yo, 2nd release

Sadly, most people will not have a chance to taste this whisky.  In fact, this release of Port Ellen is no longer available.  You may be able to find a bottle here on occasion but be prepared to spend a few hundred Euros.
Port Ellen is a distillery located on Islay that has been moth-balled (closed & not in operation) for decades now so any whisky you find from them is going to be old & expensive.
A big thanks to Keith of Whisky Emporium for the sample!
This whisky was a pure treat to taste – You can read my full review here.
Best Scotch Single Malt  – Non or lightly peated – Glenmorangie Quarter Century
Glenmorangie Quarter Century can easily be an over looked and understated whisky.  I think the biggest issue is, because it costs so damn much($559 – $799 in the US or £190 in the UK), people will save this whisky until the end of an evening or served as the last whisky in a tasting.  That's a BIG no-no.  The Quarter Century is way too delicate for that.  I would lead off with this whisky in a tasting or have it before dinner.  It's a total power house in a settings such as those.
Liquid gold.
You can read my full review here.
Best Scotch blend – Compass Box Hedonism

Sadly, I did not taste or review enough blends this year.  Luckily for me, I got the chance to taste & review a few Compass Box whiskies.
Hedonism is a blend of premium grain whiskies – no malted barley whatsoever.
Complex as all heck – a joy to nose.  Buttery smooth mouth feel with notes of gingerbread and an interesting nuttiness to it.  A wonderful whisky that would also go brilliantly in a mint julep.  But, unless you've got money to burn, you'd be dumb to do so.  Expect to pay $89 in the US or £47 in the UK.
You can read my full review here.
Best Japanese blend – Suntory Hibiki 21yo
I was, to put it lightly, blown away by this Japanese blend.
You can read my full review here but I'll tell you right here and now – this is an expertly crafted whisky.
A whisky that's VERY hard to come by, the Suntory Hibiki 21 has won three gold metals, three years in a row and has just won the title of "World's Best Blended Whisky" in 2010 by the WWA.
This is not available in the US, expect to pay £103.40 | ¥13,700 for a bottle.
Big thanks, again, goes out to Yoshi at Suntory for the sample!
Best Japanese single malt – Nikka Yoichi, 20yo, 1988 vintage

A massive, big, huge, immense THANK YOU goes out to Christopher Jew of  The Whisky Wall for a sample of this nectar.
I've enjoyed Japanese whiskies for a while now but it was this particular whisky that sort of stopped me in my tracks and told me that Japan is capable of pure genius when it comes to the craft of whisky making (among other things).
While this 1988 vintage is no longer available, you can get the standard 20yo Nikka Yoichi for £185 here and the 1989 vintage for £180 here.
You can read my full review here.
Best every (or any) day drinker – Glenmorangie Original 10yo
You'd think choosing THE BEST every day whisky would be easy to do but no, it isn't.
Lot's of factors to consider – taste, complexity, ease of drinking, ease of getting your non-whisky drinkers to appreciate it (without adding a shit ton of ice or just knocking it back) and, of course, price.
For me, my favorite every day drinker is the Glenmorangie Original 10yo.
For just under $40 in the US or £25 in the UK you can't go wrong.
There were a few runners up, however.  All of them could have fit the bill of "Best every (or any) day drinker" but, I had to choose only one.
The runners up are:
You can read the full Glenmorangie review here (though please know that this review is a combined review of me and a few members of my society)
Best whisky of 2010 (taking ALL whisk(e)ys reviewed into consideration) – Suntory Hibiki 21yo

A lot of hemming and hawing on my part but after much consideration, I've come to the conclusion that this whisky, the Suntory Hibiki 21yo, is the best whisky I tasted in 2010.
It truly is brilliance in a glass!  So well composed, perfectly balanced and perfectly delicious.
As mentioned above, you can read my full review here.
This is not available in the US, expect to pay £103.40 | ¥13,700 for a bottle.