As we enter the second half of our video tastings with David Blackmore & Glenmorangie, I start to get a little sad because I know that tomorrow will be the last day of our Glenmorangie videos.
However, there is some good news (with a spoiler alert – in the Glenmorangie videos we eluded to reviewing some Ardbeg whiskies.  We ran out of time and did not get to them):
The good news? David and I have agreed on a date to video a review of the Ardbeg line and I hope that we'll get to taste some interesting stuff and learn more about what may be Islay's, if not all of Scotland's, most cult single malt whisky.  Expect those videos to go up before 2011 is out!  With hope, these will be some nice Chanukah/Christmas presents for you 🙂
Back to the matter at hand… today David and I will explore the final two of the Extra-Matured Glenmorangie range: Quinta Ruban (Port Finish) and the Nectar D'or (Chateau D'yquem Sauternes Finish).
The Nectar D'or is perhaps my favorite of the Extra-Matured Glenmorangies if not my favorite out of the entire Glenmo range.  The tasting of the two whiskies had to be split over two 10 minute videos.
Lots to talk about, lots to learn, lots to taste.
If you missed the first post, here is a link to it.  If you missed the second post, here is a link to it.
I hope you enjoy Part 1:
And now, Part 2:
Jewish Single Malt Whisky Society's official tasting notes on the Glenmorangie Quinta Ruban and Nectar D'or Highlands Region – 46% ABV – $45 | £44 | €45
Quinta Ruban – (as tasted in May of 2010 by six of the local Connecticut JSMWS members – the notes are combined group notes)

Initial whiff — Spiced Oranges, Cloves, honey & vanilla, "this one will tickle your nose thinking that's it's actually Elmo" (Ok, so I threw in another little analogy…  it is a nose tickler, very spicy stuff).
On the mouth – More tannic than expected, spiced citrus stuffs, honey and vanilla, some good nuttiness follows the nose here, oily mouth feel, coating and chewy.
Finish – Short, left you wanting more, off balance compared to what the nose & palate delivered (though some saw this as an evolution rather than imbalance), though with the addition of a bit of water, a creaminess stays with you.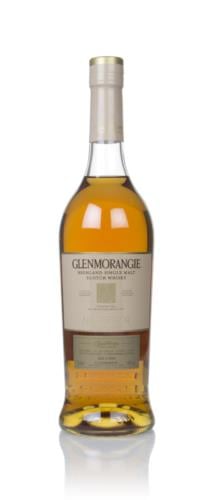 Highlands Region – 46% ABV – $55-65 | £50 | €65
Nectar D'or – (Tasting notes are mine from February 2010)
On the nose — Apricot jam, actual Sauternes (no initial whisky scents, pure Sauternes wine; delicious!), loads of vanilla, some coconut and a tad bit of smoke, more like apricot jam on burnt toast (after having scrapped off the burny parts with a butter knife).
On the mouth – My G-d, my mouth instantly started watering.  Very fruity, apricots again, pecans, oak and coconuts.  A bit peppery and some gobs of honey, sugared honey.
Finish – Long, this stuff coats your mouth quite well, in the way back of my tongue the pecans came back.  Quite lovely stuff.
You can view days 1, 2 and 4 of this video series, here, here and here (respectively).