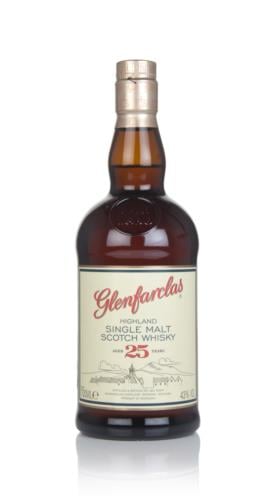 Highlands region – 43%ABV – $125 | £86 | €100
I've mentioned in the past that one of the things that drew me to whisky was not the enigmatic smells; the delicious and complex flavors or what drinking enough of it does to your body and brain.  No, what really pulled me in were the memories and feelings the smell, taste and experience could provide.
Like how smelling lilacs reminds one of the joys of new life in the springtime.  The way the sound and feel of crunching leaves underfoot brings you back to your childhood days when you first discovered the colors and smells of the season – or perhaps the first time you made a scarecrow…
Whisky can bring you back to those good times in your life – times which comfort you or bring a yesterdays' smile to your face…  What's more, whisky can put back, in the front of your mind, your memories of discovery and learning and exactly how it all felt.
There are a few whiskies in particular that do this for me:
•    Lagavulin (instant thoughts of a campfire in the mountains with my dad)
•    Ardbeg (a warm California beach at lowtide and a lemonade stand where I made $4.50 which was a lot of money back in 1978)
•    Glenfarclas (Thanksgiving, Sukkot (which is the Jewish/Biblical holiday the US fore-fathers based Thanksgiving around) and perhaps the feeling I get during passover – it's the warmth of family and the savory/sweet smells in the house.  Just lovely).
I'd never had the Glenfarclas 25 until now.  The 12yo, 15yo, cask strength 105 and the 40yo are all lovey-dovey malts if'n you ask me.  So, I have to expect that this will fall right into place.  I'd like to thank the nice chaps and lasses at Master of Malt for the Sample.  Much appreciated!
On the nose — Rubber bouncy-balls and cranberry sauce (tin can and all).
Strawberry preserves, warmed honey and a hint of smoke.
Spicy and loaded with vanilla and wintery baking spices.
A very rounded, supple nose.
On the mouth — The texture is like watered down honey.
Sweet and nutty.
A potpourri of flavors (mainly the contents of a wintry potpourri).
This is like drinking a season…
More bouncy-balls and citrus spice.
Finish — Warming, soothing and filled with rum cakes!
In sum — There's something so very comforting about the Glenfarclas whiskies I've had and this one did not let me down.  Round, warm and inviting; this is one to sip on while your spacial lady or special man friend is away.  It's like imbibing a hug.  I will say, however, that the Glenfarclas 15yo is still my favorite.