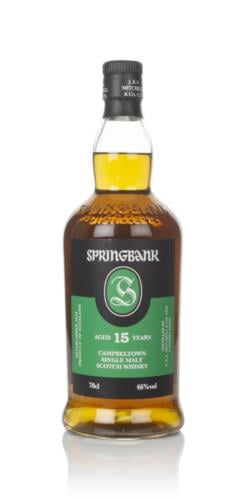 Campbeltown Region – 46%ABV –$75 – 90 | £44 | €50
I submitted the following to the Edinburgh Whisky Blog in the hopes to win a small sample of The Glenlivet 70yo.  My entry was among 13 favorites chosen by Lucas (one of the two fine chaps who run the blog, in case you're not familiar…).  I had some tough competition and in the end did not win but hey, it was fun to write and I was happy to be chosen as one of Lucas' favorites.
Here's a link to all of the entries.
I'm reminded of a story my father once told about his trying to listen to, and appreciate, Bob Dylan. All of his friends were talking about this protest singer with a gravel-like voice that was telling it like it is. We're talking circa 1964/65. He picked up two albums suggested to him by friends: "Bob Dylan" and "Freewheelin'". He listened to these albums but could not get into it — he couldn't understand what his friends liked about him. But he knew, from all of the praise about Bobby D, there had to be something. So, he listened to them over and over and over again and then realized that he kept playing them because he could not stop listening. He fell in love.
The story near mirrors my experience, from many years ago, with Springbank 15yo. It tasted like no whisky I'd had before and no whisky I wanted to have ever again. Yet EVERYBODY LOVED this whisky. There had to be something to it. I had to come back to it over and over again. It took me about 650 ml of my 750 ml bottle to fall in love. Now, it's a staple bottle on my shelf (along side many other springers)! The moral is that it may not be the whisky that's "bad" but our nose or palate that's not ready for what it has to offer.
On the nose – Flinty soil, coastal hay/grass and a good touch of tinned pineapple and fresh orange juice.
Smoked & oily whitefish – salty stuff!
Peat smoke and burning brush (so well integrated).
Apple juice and mulling spices… a bit waxy in scent as well.
A fun mix that can take a bit to get used to but all-in-all thoroughly enjoyable.
On the mouth – This smacks of doused campfires and morning orange juice.
Candy/chalky wafers (yes, the Necco type).
Very sweet with notes of dried fruits (dates, mostly).
Even mouthfeel with both a juicy and tannic quality.
Browned lemons, grilled lemons and a bit of the fishiness I got on the nose.
Turnips and freshly paved roads.
Finish – A slightly winey finish, tannic, long and notes of burnt wood.
In sum – First & foremost, I threw a lot of scents and tasting notes out there for this one but I must try to express that on the whole; as a summation of all that's going on here, this is uniquely "Springbank".  Springbank is thoroughly unique and pretty damn unmistakable.  This is a good thing!  I'd enjoy this one as often as you could and keep it on your shelf – I do!