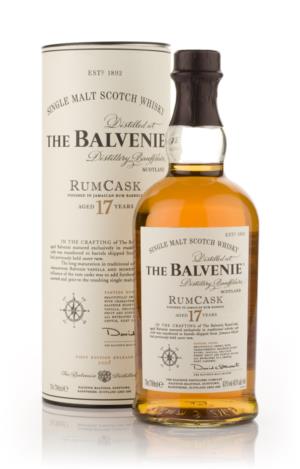 Speyside – 43%ABV – 750ml – $81-140 (another HUGE spread, no shit!) | £62 | €76
Balvenie Week, Day #2.
One thing I've mentioned a few times in the past, but failed to mention yesterday, is that there is something so very special happening in New York City this Thursday (August 26th, 2010).  The Whisky Guild is hosting another great "Whisky on the Hudson" cruise that day.
While that is great news in and of itself, the fact that The Balvenie will be hosting a room which is supposed to replicate their "Warehouse 24" back at their distillery is something quite amazing.  Why is it amazing?  Well, there's going to be over 29 malts to taste including The Balvenie Rose (a distillery only dram), the new 17yr Peated Cask (yet to be released) and many, many, many others.
In addition to what The Balvenie will be offering, there's going to be over 200 whiskies to taste that night.  Oh yeah.  Let the whisky geekery begin!
For more info and to buy a ticket or three, click here.
While I'll be reviewing The Balvenie 17yr Rum Cask today, Ian Watson, who works in maltings at The Balvenie, will be telling us what his favorite Balvenie expression is and why:
On to my review of the 17yr Rum Cask:
On the nose – Holy pirate rum influence!
Sugar cane and rock candy.
Burnt Demerara sugar and ginger snaps.
Rubber shoe soles.
Apricots with hints of burnt coconut shreds.
Bartlett pear.
On the mouth – The word here is soft.  Like sipping cotton balls (look that that bunny!  Does it get softer than this?  No, me thinks).
The 2nd 17yr Balvenie I've had (the first being the Madeira Cask) and again, this is pure sexy.
The nose is interesting but the palate is where it's at.
Apple sauce and pure malt.
Sugar babies and brown sugar edible undies (I did say this was a sexy dram, right?).
Finish – Spicy, somehow, in comparison to the palate.
Menthol (slight) and then some pastries or fruit tarts.
Wait, nutmeg creeps up.
Very nice.
Very entertain.
In sum – The nose was interesting but not something I normally look for in a dram.  The palate, however, was delectable.  The finish was mixed but, I liked it.  A conversation piece for sure.  One to enjoy in company whilst you're geeking out about whisky.